About the Choralaires
Our Conductor: Samuel Barton
British-born conductor Sam Barton is passionate about both choral and instrumental music. Growing up playing the double bass, he developed an early love of orchestra. As a teenager he discovered the vast array of choral repertoire which ignited a joy for choral music. Currently Sam is the music director of the Scarborough Choralaires. He is also a guest conductor for St Jamesí Cathedral Choir, and All Saints Kingsway' Church choir. Recently Sam was music director for Knob Hill Community Playersí production of Jesus Christ Superstar.

Sam was the assistant conductor for the University of Torontoís Master Chorale, and Menís Chorus. Samuel has worked in York, United Kingdom with the University of York Concert Orchestra, where he was music director. Sam also works extensively in Toronto as a professional chorister, where he sings with professional choirs at Holy Rosary Church, the Toronto Oratory, and St. Jamesí Cathedral.

Sam graduated from the University of Toronto, with a Masterís in Choral Conducting, where he studied with Dr. Hilary Apfelstadt. He holds a Bachelor of Arts in Music from the University of York.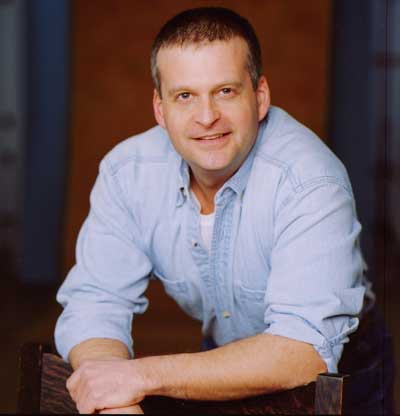 Our Accompanist: James Quigley
James was a Secondary School teacher for eleven years before deciding to pursue his dream of becoming an actor and musician. After fifteen years, he is still doing it. He is a lot poorer now but much happier. James is a professional actor and has performed in many theatre productions and commercials.

As a musician, James can be seen playing and singing in bars around Toronto. He is also a paid church soloist and vocal/piano teacher. He just returned from spending two years as a piano bar performer for a major cruise line. James is very excited to be working with the Choralaires and wants to thank Sam and all the choir members for so warmly welcoming him into the fold.

To see more of James, please visit him at jamesthemusician.com. Yes, he does private parties.
Our Choir Executive
President – Brian Coker
Vice President – Jan Johnson
Treasurer – Sally Coker
Secretary – Elizabeth Williams
Librarian – Frances Ferguson
New Members
We practice weekly, Tuesday evenings from 7:00pm - 9:00pm at Knob Hill United Church in Scarborough. The choir welcomes new members. For details contact Brian Coker email:brian.coker@sympatico.ca telephone:416-498-8993.
Funding
We raise funds from membership fees and ticket sales from our two concerts. Our annual fee is $100, and members are expected to pay for their own uniforms. The women's uniform consists of red blouses and long black skirts, and the men's uniform is white long sleeved shirts with black trousers and coloured bowties (supplied by Choir). The choir has a supply of materials to make these uniforms.
Scarborough Choralaires Copyright 2015